When:
March 27, 2020 @ 8:00 pm – 10:00 pm
2020-03-27T20:00:00-05:00
2020-03-27T22:00:00-05:00
Where:
Oxbow Park
5731 County Rd 105 NW
Byron, MN 55920
USA

CANCELED due to coronavirus
Public Sky Observing of the young Moon – 3.7 days after New Moon, planets Venus and Uranus, bright stars, double stars, and more by telescope with guidance members of the Rochester Astronomy Club.
Warm up room available. In case of cloudy weather, there will be presentation with discussion.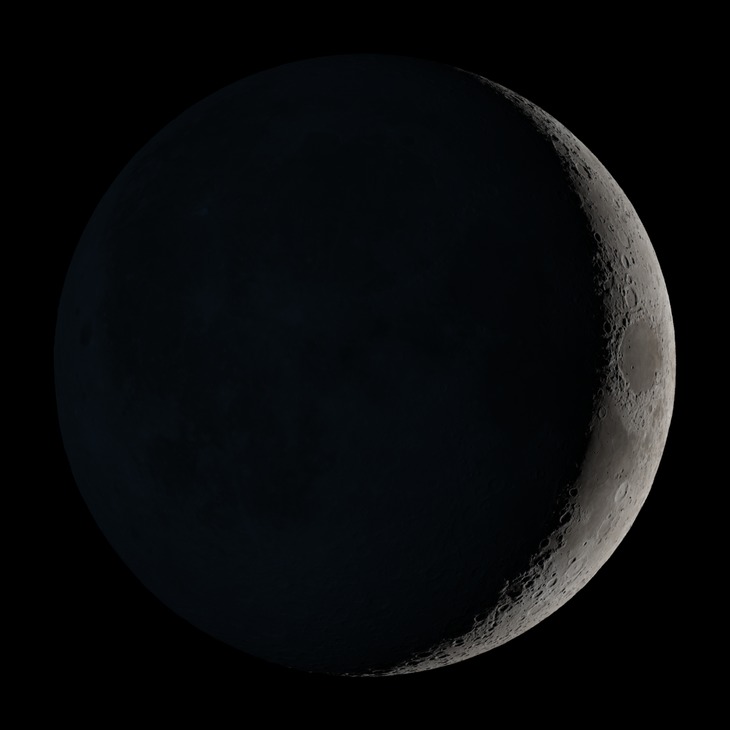 Moon at March 27, 2020 9 PM CDT (3/28 3:00 UT)
Credit: NASA Scientific Visualization Studio
2020
Jan
Jan
Feb
Mar
May
May
Jun
Jul
Aug
Sep
Oct
Nov
Dec
Day
03
31
28
27
015
29
26
24
285
25
23
20
18
Start
6
6
6:30
8
9
9:30
9:45
9:30
8:30
7:30
7
6
6
End
8
8
8:30
10
11
11:30
11:45
11:30
10:30
9:30
9
8
8
☽ age
8.1
6.4
4.8
3.2
8.7
7.3
6.0
4.7
10.8
9.4
7.9
6.3
4.6
Planets
♀,♆,⛢
☿,♀,
♆,⛢
♀,♆,⛢
♀,♆
♀
☿,♀
♃,♄
♃,♄,⛢
♃,♄,⛢
♃,♄,
♆,⛢
♃,♄,
♆,⛢
♃,♄,
♆,⛢
♃,♄,
♆,⛢
event
February 28 previous
next May 1
Day upper index5 means 5 weeks gap instead of regular 4 weeks