When:
March 31, 2023 @ 8:30 pm – 10:00 pm
2023-03-31T20:30:00-05:00
2023-03-31T22:00:00-05:00
Where:
Oxbow Park
5731 County Rd 105 NW
Byron, MN 55920
USA

Canceled due to severe weather
Gravity
Presentation by Mike Carlin
Join us at Oxbow park for an entertaining and interactive presentation on gravity. Gravity is everywhere. Gravity pulls on virtually all objects in the universe, from the smallest particles to the largest galaxies. Come join the fun with several hands-on activities to see things obey—and sometimes defy—gravity.
Mike Carlin is an IT professional. Mike is interested in space exploration, 3D printing, astronomy and more. He has several telescopes and digital cameras. He is passionate about astrophotography and he is an active member of the Rochester Astronomy Club.
Observing
Public Sky Observing of the young Moon – 10.0 days after New Moon, planets Mercury,Venus,Uranus&Mars bright stars, double stars,
and more by telescope with guidance members of the Rochester Astronomy Club.
What to expect at Public Sky Observing – click here.
Reload this page before you leave for the event. Event can be cancelled in case of cloudy weather or another reason.
Moon on Friday March 31 evening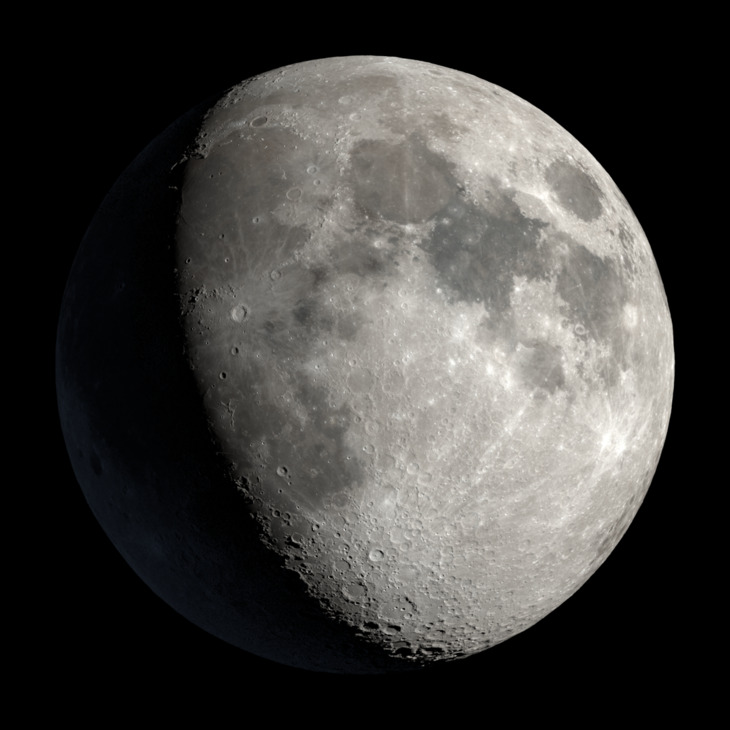 Credit: NASA Scientific Visualization Studio
Resources:
In the Sky March/2023, Moon Features You Can See From Earth,
Phases of the Moon 2023, Sun and Moon data,
Sun today, Holidays 2023
Messier list, Caldwell list, Double stars list, Carbon stars list
2023 Public Sky Observing Plan
Month
Day
DoW
Sunset
Start
End
☽ age
Planets
Jan
27

Fri

17:13
6:00 PM
7:30 PM
6.0
♀,♄,♃,⛢&♂
Feb
24

Fri

17:52
7:00 PM
8:30 PM
5.2
♀,♃,⛢&♂
Mar
31

Fri

19:35
8:00 PM
9:30 PM
10.0
☿,♀,⛢&♂
Apr
15

Sat

19:53
9:00 PM
11:00 PM
25.1
☿,⛢,♀&♂
Apr
28

Fri

20:09
9:00 PM
11:00 PM
8.5
♀&♂
Apr
29

Sat

20:11
8:00 PM
11:00 PM
9.5
♀&♂
May
13

Sat

20:27
9:30 PM
11:30 PM
23.8
♀&♂
May
23

Tue

20:38
9:30 PM
11:30 PM
4.2
♀&♂
May
26

Fri

20:41
9:30 PM
11:30 PM
6.0
♀&♂
Jun
10

Sat

20:53
9:45 PM
11:45 PM
22.5
♀&♂
Jun
23

Fri

20:57
9:45 PM
11:45 PM
5.4
♀&♂
Jul
15

Sat

20:52
9:30 PM
11:30 PM
28.0
☿,♀&♂
Jul
28

Fri

20:40
9:30 PM
11:30 PM
10.6
♄
Jul
29

Sat

20:39
9:30 PM
11:30 PM
11.7
♄
Aug
12

Sat

20:21
9:00 PM
11:00 PM
26.6
♄&♆
Aug
19

Sat

20:11
8:30 PM
10:30 PM
2.9
♄&♆
Aug
25

Fri

20:01
8:00 PM
10:00 PM
9.1
♄&♆
Sep
09

Sat

19:34
8:30 PM
10:30 PM
25.1
♄,♆&♃
Sep
19

Tue

19:15
8:00 PM
10:00 PM
4.7
♄,♆,♃&⛢
Sep
22

Fri

19:22
8:00 PM
10:00 PM
7.7
♄,♆,♃&⛢
Sep
23

Sat

19:23
8:00 PM
10:00 PM
8.7
♄,♆,♃&⛢
Oct
07

Sat

18:37
7:30 PM
9:30 PM
23.6
♄,♆,♃&⛢
Oct
20

Fri

18:20
7:00 PM
9:00 PM
6.3
♄,♆,♃&⛢
Nov
17

Fri

16:43
6:00 PM
7:30 PM
4.9
♄,♆,♃&⛢
Dec
15

Fri

16:33
6:00 PM
7:30 PM
3.5
♄,♆,♃&⛢
event
February 24 previous
next April 15
☿ – Mercury, ♀ – Venus, ♂ – Mars, ♃ – Jupiter, ♄ – Saturn, ⛢ – Uranus, ♆ – Neptune
Color code

| | | | | | |
| --- | --- | --- | --- | --- | --- |
| Oxbow Park | Root River Park | Soccer Fields | Out of Rochester | lunation | lunation |
Facebook page: responded 60/741